MANE's Mission
To provide safe and effective therapeutic horseback riding opportunities to children and adults in the Tri-County region.
MANE's Story
Watch the short video below to learn more about MANE.
MANE's Facilities
MANE is located on 44 beautiful acres on Wallahatchie Road in East Montgomery. The facilities include:
Large and small outdoor riding arena
15-stall barn with indoor riding arena and mechanical lift
Indoor, outdoor and patio viewing areas
3-acre state-of-the-art sensory integration trail
Enclosed round pen
Indoor classroom, meeting room, and office building
MANE's facilities were specifically designed with therapeutic programs in mind to accommodate riders with all types of disabilities, as well as families and large school groups.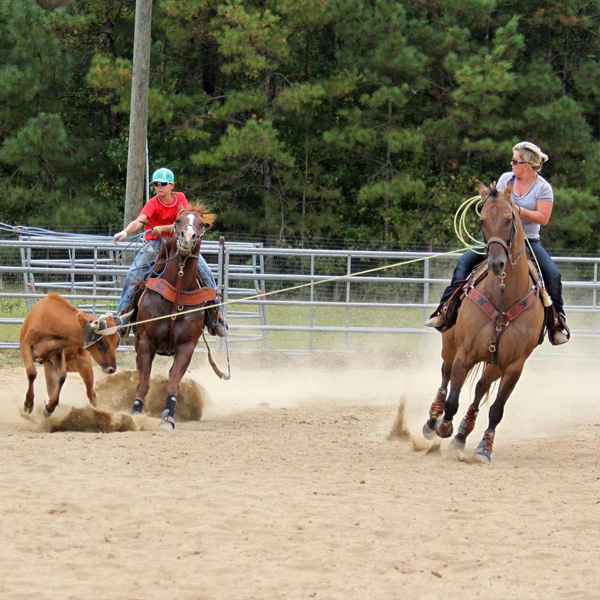 Tiffany Atkinson – Director & Instructor
Tiffany Atkinson is a life-long equine enthusiast with over 15 years of Marketing and Management experience and a resident of Central Alabama. She graduated from Alabama Christian Academy (1996) and obtained her Bachelor Degree in Marketing from Auburn University of Montgomery (2001), while helping to manage a premier Quarter Horse show barn and breeding facility. After graduation, Tiffany served as the Marketing Coordinator for Knology, creating local marketing and public relation campaigns that helped to grow and strengthen Knology's community relations as well as their phone, cable and internet sales in both the Montgomery and Prattville areas. After 3 years with Knology, Tiffany founded AA Advertising, where she purchased and created advertising campaigns for Ben Atkinson Motors a Ford, Chrysler, Dodge, and Jeep dealership located in Tallassee Alabama.
Although Atkinson has lived her entire life within a twenty-mile radius of Pike Road, she has traveled all over the USA showing and competing in equestrian events. She has enjoyed a successful show career with many Regional and World titles through the Arabian Horse Association, the Palomino Horse Breeders Association, and the American Quarter Horse Association. In 2005, she began competing in United States Team Roping Association events all over the Southeast and Texas. Tiffany received her PATH Intl. Instructor certification in June of 2016 and enjoys teaching MANE's youngest riders the joys of horseback riding.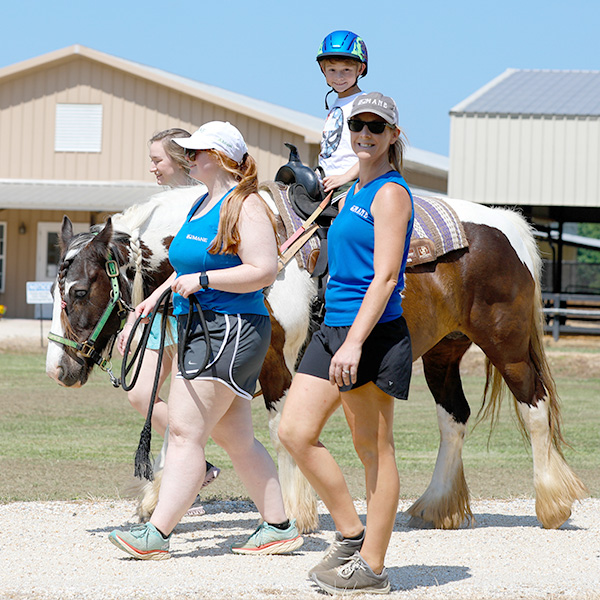 Jessica McWhorter – Program and Operations Manager & Instructor
Jessica McWhorter began loving horses at an early age. She learned most of her equine knowledge from her mother, a former barrel racer, and surrounding neighbors who were quarter horse breeders and equine enthusiasts in Montgomery County where she was born and raised.
In 2006, Jessica began working at Vaughn Road Veterinary Clinic as a veterinary technician, increasing her knowledge and interest in the veterinary medicine field. In 2016 she began teaching at her children's preschool part-time and quickly found a passion for teaching young children while still maintaining the care of the animals on their small hobby farm.
In 2019 Jessica, her husband, Patrick and two children, Audrey and Colton, moved to Pike Road to start a family farm of their own, landing them just a few doors down from the MANE facility. Her family, including her mother Janet, have become avid MANE volunteers and supporters. Jessica joined the MANE team in 2022 as Volunteer Coordinator and in 2023 now serves as Program and Operations Manager. In September of 2023, Jessica received her PATH Intl. Instructor Certification and is excited to continue to pair her love of equines and children together.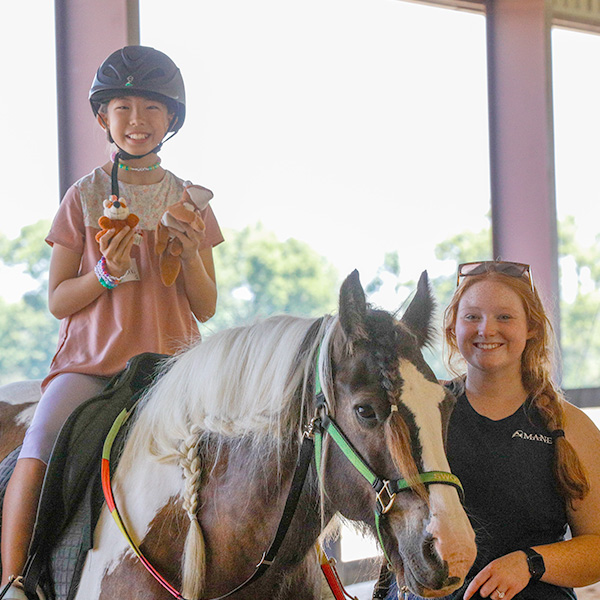 Emily Buce – Volunteer and Administrative Coordinator & Instructor In Training
Emily Buce grew up in Union Springs, the Field Trial Capital of the World, sparking a love for horses at a very young age. Emily began riding Tennessee Walking Horses, going on to find a love for rodeoing. Emily barrel raced in the Alabama High School Rodeo Association throughout her high school career.
Emily began volunteering at MANE at age fourteen and never looked back. She immediately found her passion working with horses and special needs individuals. Emily joined the MANE team as Volunteer and Administrative Coordinator in May of 2023 shortly after graduating from Southern Union State Community College.
Emily and her fiancé Cole, along with her two dogs, are soon moving back to her family's farm in Union Springs and planning their wedding for Fall of 2024. Emily is overjoyed to be at MANE as she works to become a PATH Intl Certified Instructor.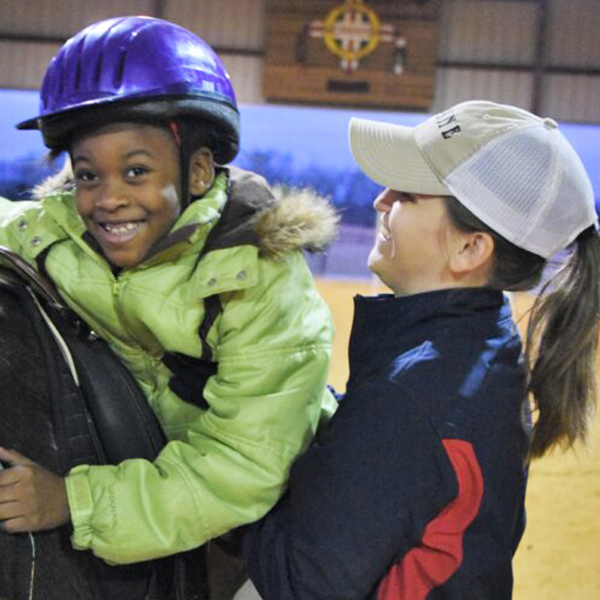 Brittany Queiroz – Instructor
Brittany Queiroz is from Baton Rouge, LA. Not long after she came to Montgomery on a soccer scholarship to Faulkner University, Brittany began volunteering at MANE. Her passion for therapeutic riding grew during her four academic years at Faulkner, where she graduated Magna Cum Lauda with a Bachelor of Science in General Clinical Psychology. Brittany has earned her PATH Int'l instructor certification and recently achieved her master's degree in Applied Behavior Analysis. Brittany is Co-Owner and Board Certified Behavior Analyst at Spectrum Specialist in Prattville. She and her husband Gabriel live in Montgomery with their two daughters.